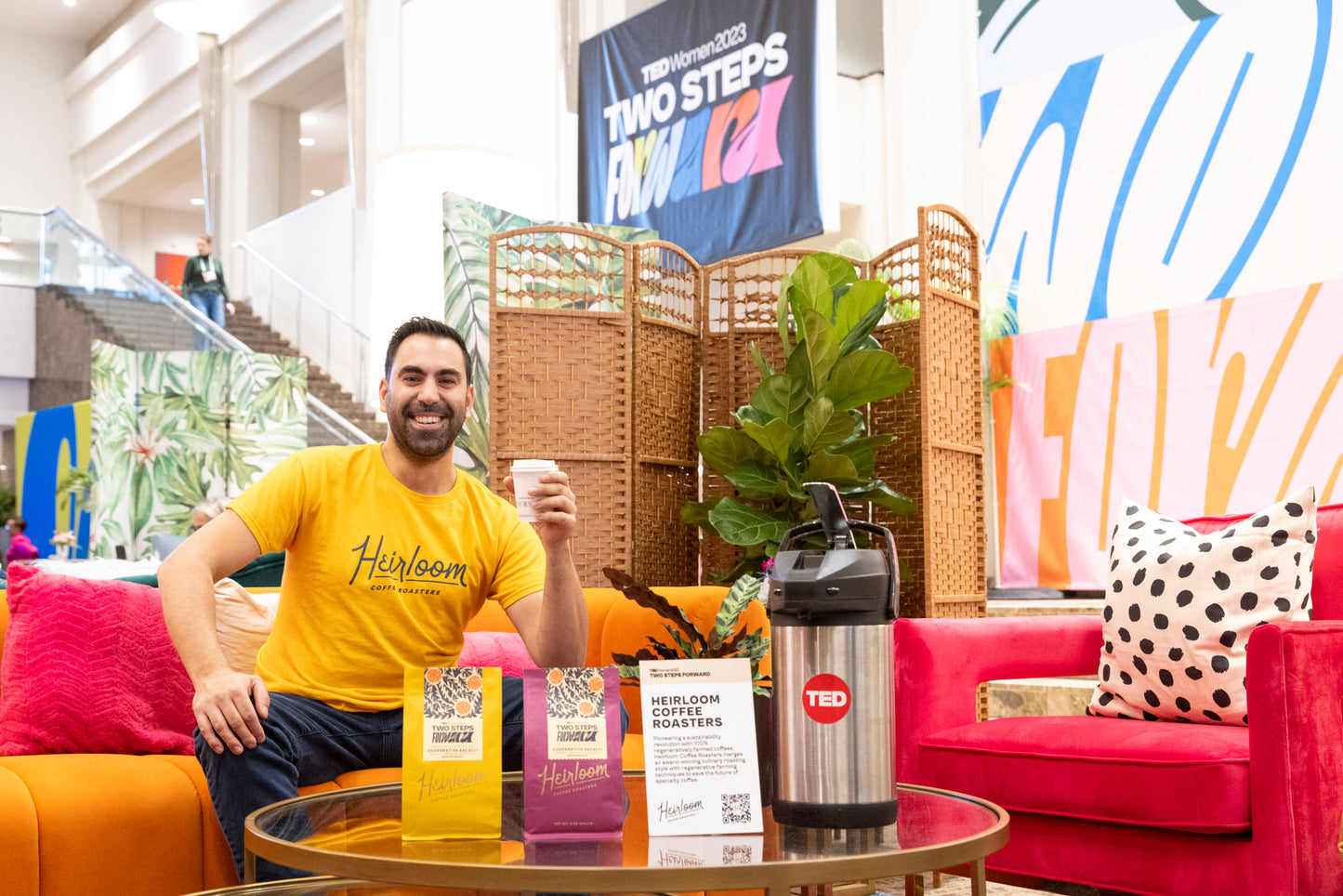 Serving up sustainability with Heirloom Coffee + TED
Heirloom Coffee Roasters + TED
We are delighted to announce our recent collaboration as an official in-kind partner at the TED Conference held in Atlanta last month. This partnership was a significant milestone for Heirloom Coffee Roasters, as it provided us with a unique opportunity to align our brand with a like-minded organization deeply committed to sustainability.
At Heirloom, sustainability is at the core of our mission, guiding our practices and decisions in the foodservice industry. We pride ourselves on being leaders in this space, consistently striving to push the boundaries and set new standards for eco-friendly practices. During the TED Conference, we were able to showcase this commitment by utilizing our 100% backyard compostable bags, through which we served over 10,000 cups of our premium coffee!
In addition to our sustainable practices, we were thrilled to unveil a groundbreaking initiative at the conference: the very first TED/Heirloom co-branded coffee. This special blend was sourced from the world's first Regenerative Organic Certified farm, a testament to our unwavering dedication to not just sustain but regenerate our planet's natural resources.
Collaborations like these underscore the importance of aligning with partners that share our vision and values. The TED Conference was an incredible platform for us to share our passion for sustainability and our commitment to making a positive impact on the environment.
We are incredibly grateful for this opportunity and look forward to continuing our journey toward a more sustainable and responsible future. Here's to making a difference, one cup of coffee at a time.