This store requires javascript to be enabled for some features to work correctly.
Sustainablility in Workplace Coffee
The leading coffee provider for forward-thinking campuses, we're pioneering the industry with award-winning competition-grade Regenerative Organic Certified™ coffee, 100% backyard compostable packaging, and a proven carbon negative footprint to any coffee program.
Hyper-sustainable Coffee on Campus
Foodservice + Workplace
Looking to reduce your carbon footprint and support sustainability efforts at your workplace? Look no further than Heirloom Coffee Roasters! As the only foodservice coffee supplier to offer 100% regeneratively farmed coffees, choosing Heirloom is a measurable way to support sustainability pledges, promote agricultural longevity, support farmer fair treatment and wages, promote water conservation, and reduce plastic waste in your supply chain.
Our hyper-sustainable regeneratively farmed organic coffees are served at the most forward thinking companies in California. We understand that foodservice managers and workspace leaders are always on the lookout for innovative ways to put the future first and reduce wasteful packaging material in their supply chain, which is why we have custom-tailored our Foodservice program to meet
your needs.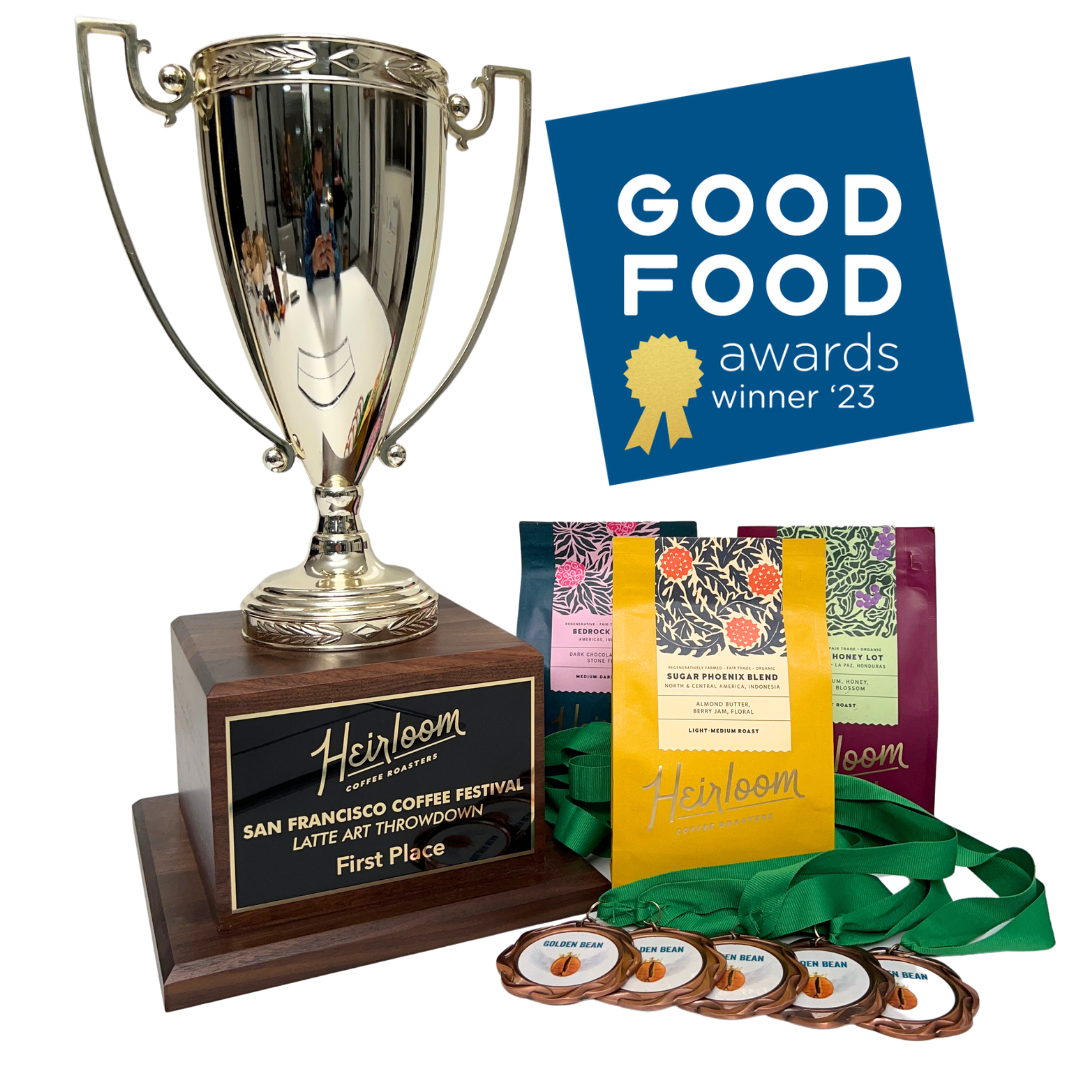 The best tasting coffee on campus
Award Winning Quality
At Heirloom, we're not just leading the way in workplace sustainability, we're also setting the benchmark for taste and quality. Our exclusive culinary roasting method, grounded in the mirepoix technique, creates a unique layering of flavors: a sweet forward, a smooth body, and a flavor packed finish. This unique approach gives every one of our roasts a signature touch.
Our sensory team carefully handpicks our coffees, ensuring flavor and consistency across all our roasts and approves each batch before our roasting team takes over. Each roast is meticulously roasted slowly to enhance the caramelization of the sugars in the coffee to deliver a naturally sweet, unparalleled coffee experience.
Heirloom was awarded five prestigious Golden Bean awards at the largest blind-tasted coffee competition in the US as well as the coveted Good Food Award, in a blind tasting against 1,700 other coffee contenders.
Heirloom Coffee elevates any coffee program and delivers a competition-quality experience to your team.
The state-of-the-art Heirloom Roastery in Oakland, CA produces coffee in a variety of sizes, including fractional packages, front of house (micro-kitchen) bags, and the first ever, 100% backyard-compostable bulk bags. By choosing Heirloom, you can be confident that you are making a positive impact on the environment while also delivering award winning, sustainably sourced coffee to your customers and staff.
Interested in learning more about our foodservice offerings and our sustainability process? Reach out to our foodservice team today to see how we can help you take your sustainability efforts to the next level.
Check out our Oakland, CA Roastery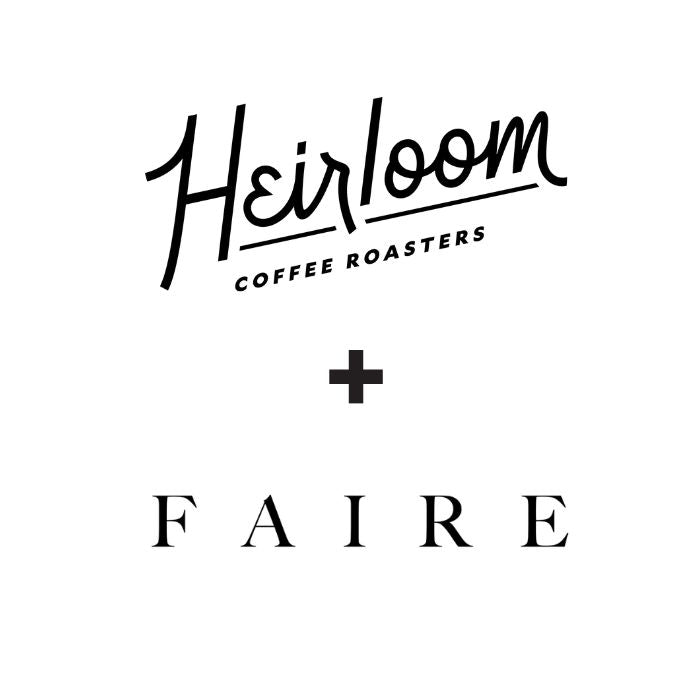 Retail Collaborations
Are you interested in collaborating with Heirloom Coffee but can't meet distribution minimums? Not a problem! Brick and mortar retail can now order directly from our storefront on Fair!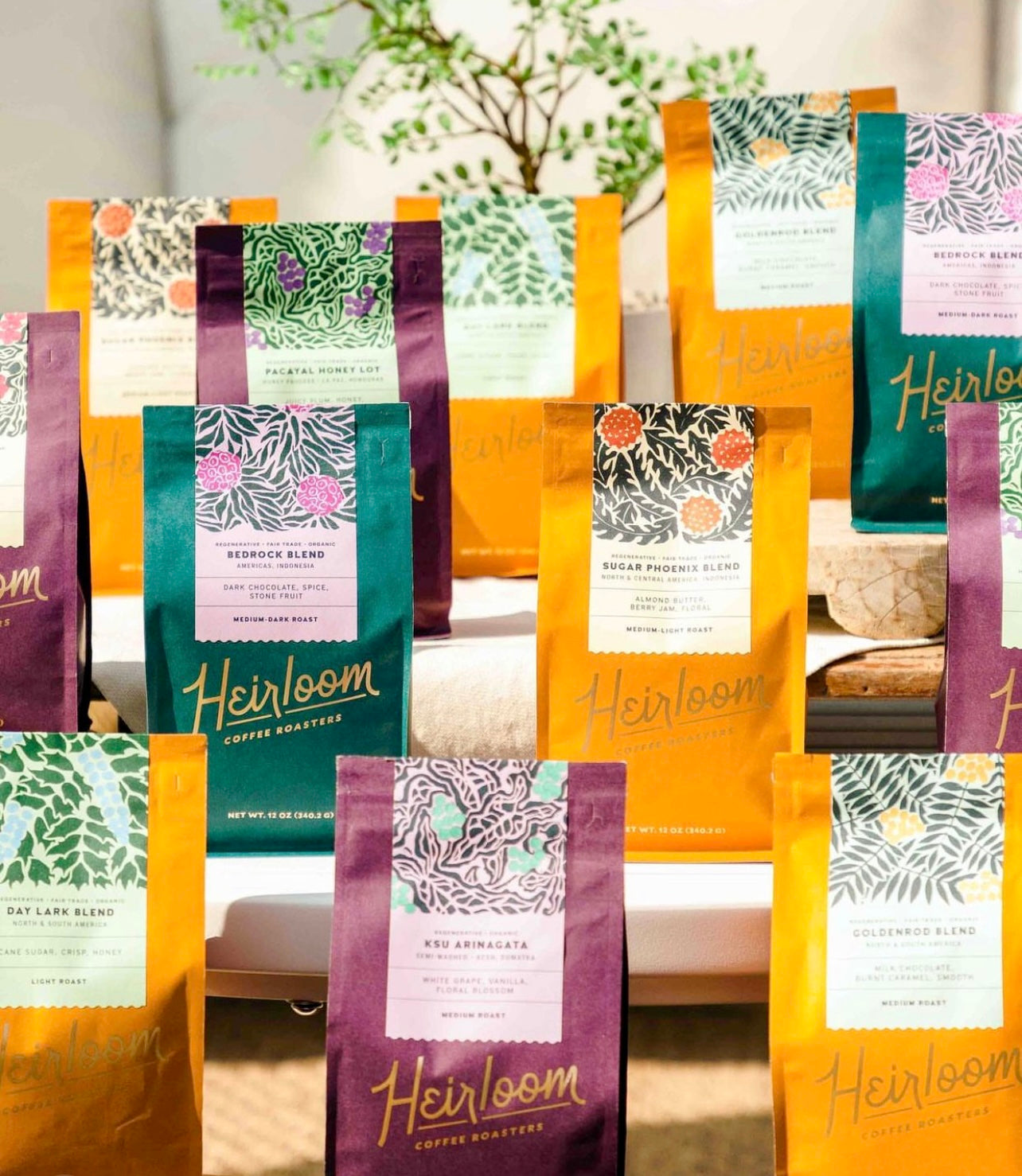 Sustainability built for your shelves
Heirloom for Grocery
For a premium option, designed to stand out on the shelf, more premium grocers are choosing Heirloom Coffee Roasters for their sustainable, premium, and specialty shelves.
Our beautiful retail bags, focus on sustainability with regeneratively sourced coffees, and our proprietary culinary roasting style deliver excellence on the shelf. Our state-of-the-art roastery with high volume packaging equipment can deliver ultra-fresh roasted coffee at scale. Our in-house marketing team works to drive trial and traffic to your shelves to deliver an outstanding customer experience.
We proudly partner with KeHe Distributors and Whisha for outstanding distribution and merchandising. For more information on our grocery options, reach out to our grocery team.
Contact Us